New Window Installation Arlington Heights IL
Sunshine Siding and Window Co has been providing the new and replacement window service Arlington Heights residents need since 1973. 
Window Contractors
Specializing in new and replacement windows. We offer brands including: Marvin Windows, Climate Guard, Vinylmax, Pella, Alliance Windows and Lindsay Windows. 
A+ Rated
We are proud to be an A+ rated and accredited member of the BBB. 
5 Star Rated on Home Advisor
As a local family owned and operated business we are thrilled to have a 5 star rating on Home Advisor.
Window Replacement Arlington Heights
Replacing anything can be stressful, but when people think about window replacement, they can't help but feel more stressed. Window replacement is often considered a monumental project and a costly one as well, but the truth is with professional window installation, replacing your windows is quick and easy. Newer windows can also help save money on your heating and cooling bills as well with new window technology that can increase your home's energy efficiency by as much as 25%. The professionals at Sunshine Windows and Siding can help you pick out the right windows for your home, and help you install those windows as well.
It also helps to know what windows you are looking for:
Casement Windows – These open on a hinge on one vertical side.
Awning Windows – Like casement they have a hinge, but the hinge is located at the top.
Single Hung Windows – These have two sets of glass, with only one sliding to open.
Double Hung Windows – These have two sets of glass that both can slide to open.
Sliding Windows – Similar to a sliding glass do, these slide to the side to open.
Bay Windows – Unique as they extend out of the side of the home.
Picture Windows – Large windows built to give maximum light and viewing.
Stationary Windows – Windows that can not be opened but look like regular windows.
Transom Window – Small narrow windows over other windows or doorways.
No matter what windows you have, the following is true.
Increased home value
Newer windows will improve the look of your home and also increase the value. Older windows can fade and weather, which if you live in a rustic cabin might look good, but the truth is for modern homes it doesn't look as good. New windows can not only improve the curb appeal of your home but also improve the view from the inside of your home as well. New windows are a great way to give new life to the outside of your home without the expense of residing or brickwork. With new windows, the inside of your home gets a nice view of the outside as well. The overall look of a room can be improved with the right windows, and bring the beauty of nature inside, without allowing nature inside as well.
Energy Efficient Windows Arlington Heights
Single pane windows are very common in older homes and those with cheap construction. Single pane windows have the least amount of insulation to them and can cause as much as 30% heat loss during the winter and increase in heat during the summer. Newer double and triple pane windows create barriers that keep heat in or out depending on the season. As well as the panes creating barriers, gasses such as argon or krypton (look out Superman) help to reduce the transfer of heat through the window as well. These light gases have a lower heat transfer rate than regular air. The last addition to modern windows to help make them energy efficient is something called low-e. This is a coating that is applied to the glass to keep out some wavelengths, like UV which causes the most heat, out of the home. This also helps to protect the quality of objects in the home higher by protecting them from damage from UV radiation.
Only the Best in Service & Quality
Clean & Clear Communication & Work Sites
Every step of the process our team will ensure you receive clear communication and a clean work site.
The Latest in Window Design & Construction
We only install windows offering the best in quality and advancement in energy efficiency, function and design. 
Free & Concise Estimates
We offer free estimates without pushy sales tactics. All our estimates are clearly outlined so that you know exactly what to expect.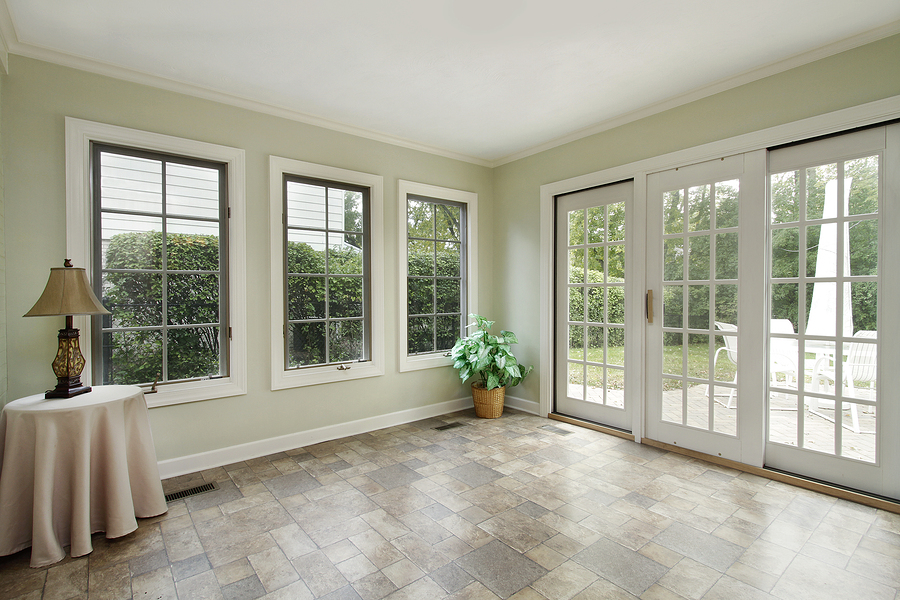 Project: New Windows – 6 +
"All employees we friendly and competent and cleaned up very well as they went along. I would use them again!"
7 W. Wise Road Schaumburg, IL 60193
sales@sunshinesidingandwindow.com