New Siding Installation & Siding Repair in Addison IL.
Exterior Siding experts serving Addison Illinois and Surrounding Suburbs for over 45 years! We specialize in the installation and repair of both Vinyl and Fiber Cement Siding.
Why Choose Sunshine Siding & Window Co?
Serving Addison Illinois since 1973
High quality installation &
5 star rated on Google & HomeAdvisor
A+ Rated with the BBB
Wide Selection
Local Showroom
Affordable Pricing
Financing Available
All Siding Serviced: vinyl, fiber cement, James Hardie Board, Cedar, Aluminum siding, and more.
The Sunshine Siding & Window Co. Process
First, one of our representatives will listen to you and discuss the scope of your replacement siding project.
We then provide a thorough consultation and provide an assessment of your siding needs.
You will then be provided with solutions and a detailed proposal.
Once accewpted your Siding Renovation begins, where our team is available to you every step of the way. Once the work is completed we clean up the job site and go over the warranty with you.
5 REASONS WHY SIDING IS A GREAT CHOICE:
Versatile: many styles to choose from.
Colors that last long.
More affordable than many exteriors.
Lowers heating and cooling costs.
Helps keep out harsh weather.
Best of all, there are many colors, textures, and styles to choose from. That means you can have a beautiful new exterior that reflects your own personal taste and style.
GET A FREE QUOTE ON ALL SIDING PROJECTS IN ADDISON ILLINOIS
Want to learn more about our services? Then we want to hear from you. For a free estimate, or to learn more about our services, please call us now at 847-895-0078. You may also fill out the easy contact form on this page.
VINYL SIDING BRANDS AVAILABLE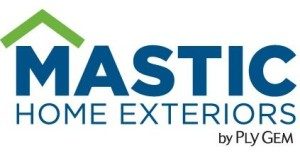 .  


WOOD COMPOSITE SIDING BRANDS AVAILABLE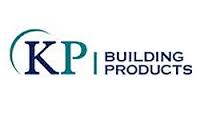 HERE'S WHY Addison Illinois Residents TRUST US FOR SIDING SERVICES
Sunshine Siding & Window has the knowledge and experience that you deserve. For more than 40 years, we've made a name for ourselves in the home improvement industry. Our installers are trained, insured, and bonded. Your project will be assigned an on-site crew leader. This crew leader will supervise the work, to make sure we meet your needs. So the work will be done correctly, safely, and with the utmost respect for your home and property.
FINANCING AVAILABLE on Siding Projects
Learn more about our flexible monthly pricing on a wide variety of services.
DISCOVER THE AMAZING BENEFITS OF HOME SIDING
Chances are, you've heard a lot about siding. But do you know why new siding can be a great investment? It is when you hire Sunshine Siding & Window. Our BBB-accredited company has been serving Northern Illinois since 1973. We can add years to your home or building, with the great look you deserve. Today's home's have so many options when it comes to siding. You now have more options than ever in regards to color, material and styles. Below are some of the siding materials we most commonly install in the area.
Our Siding Project Process
Once a siding project begins, Sunshine Siding & Window Co. will:
Prep house for installation – Protect landscaping as best possible.
Identify and remove/replace any rotten wood.
Stage and remove all old siding from the home?
Install new siding to specifications.
Make sure the siding is square.
Clean Job Site – Remove All Debris.
Here are some of the most frequently asked questions customers as us regarding new and replacement siding for their homes. If you have any additional questions please be sure to speak to one of our professional team members.
What types of Payment methods & Financing do you offer?
We offer a variety of payment methods and financing options depending on promotional period. Please contact us for more information regarding available options.
How long does the typical siding job take?
The average siding job will be 2 – 3 days.
Do you install siding year-round? If so, will I lose a lot of heat/cooling at the time of installation?
Sunshine Siding & Window Co. installs siding year-round. Our crews work as diligently as possible to do what they can to minimize heating/cooling loss.
What type of warranty is available for my siding?
The vinyl siding installed by Sunshine Siding and Window, is covered by manufacturers Double Lifetime Warranties. LP Smartside has a strong warranty for the finish and substrate. Contact us or see "Our warranties Workmanship Guarantee" page for more details.
Why are price estimates so different for vinyl siding?
Price estimates are based on many variables, such as how much of the current exterior needs to be removed or whether any damaged wood must be replaced. Although new vinyl can sometimes be layered over existing siding, there are occasions when the old siding must be removed, and this can increase costs. Overall, the cost, maintenance, appearance, and durability of vinyl siding replacement far surpass that of other home exterior options.
Call For a Quote:
(346) 234-6973

New & Replacement Windows
Sunshine has over 45 years experience installing new and replacement windows, both wood and vinyl window available.

Replacement Gutters & Gutter Guards
If you are sick of poorly performing gutters give our professional staff at Sunshine a call today. Offering new gutter installation, gutter repair, and gutter guard installation.
sales@sunshinesidingandwindow.com