Rain Gutters Contractors Glenview
Need new gutters installed, or old ones replaced? Then you need to talk to the professionals at Sunshine. Our BBB-accredited company has been serving our area for more than 40 years. Our seamless gutters are made on-site, from heavy gauge .032 aluminum. So what does that mean to you? It means tough-as-nails gutters that will hold their shape and last you many years. But that's not all.
We can install 2×3 inch standard downspouts. But we are proud to offer 3×4 inch oversized aluminum downspouts. That means twice as much water can be cleared from your gutter system, compared to standard downspouts. Which makes your gutters more efficient. And it gets better.
FINANCING AVAILABLE
Learn more about our flexible monthly pricing on a wide variety of services.
TIRED OF CLEANING OUT GUTTERS? NOW THERE'S A SOLUTION: GUTTER GUARDS
Let's be honest, cleaning leaves and other debris out of our gutters can be a pain. And that's why Sunshine is proud to offer a revolutionary new gutter protection system. Imagine being able to keep the look of your gutters the same, but without ever having to clean them again. Well, that's what we're offering. A 100% lifetime no-clog warranty. So you're probably wondering how it works. Well here's how.
This system is made of 316 stainless steel mesh. The mesh has millions of holes, each only 50 microns in size. In plain English, that's smaller than a grain of salt. Which means water can pass through the mesh, but not even a grain of sand will. The gutters get rid of excess water while keeping out leaves and other debris. Put the ladders away, with our gutter guard installation on your Glenview home you never have to clean gutters again.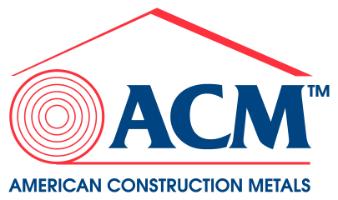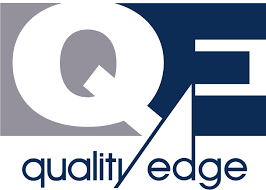 Gutter Replacement Service Glenview
There are two reasons to replace your gutters. The first is that they have become too damaged to function properly and need to be replaced. The second reason is that you want to replace them. The reasons for replacing them before they become damaged are many. While damage can cause this next reason, time is often the deciding factor. The look of your gutters is another reason many people replace their gutters. The paint fades, chips off, or cracks along with rust spots and other deterioration. Whatever the reason for replacement, having them professionally replaced means that you'll get to enjoy your new gutters for years to come. Improper installation not only can cause your gutters to fall off but cause damage to your Glenview home as well.
New Gutter Installation Glenview
Most people don't think much about how their home's gutters attach to their homes, but it takes the proper placement of the anchors to ensure that weight when filled with water, but too many can add to the cost without much-added benefit. Improper installation can also put the framework of your roof at risk if the proper sealant is not used water can enter the hole and get to the wood inside. Loose screws and fasteners can cause leaks in your gutter leading to possible structural failure and possible home damage when your gutter falls off. So don't take the risk and be sure to have your gutters professionally installed!
Gutter Repair Service Glenview
Everything becomes damaged given enough time. There is no avoiding this fact of life. That doesn't mean that once it has become damaged that there are no options but replacement. Often simple damage can be repaired with little effort. As long as the metal of your gutters is still in a single piece, there is a good chance that it can be saved. Sealing small holes early can help save your gutters. Some parts can be replaced without having to replace your entire gutter system, keeping the cost down while you have the problem fixed. It takes a professional eye to make the call about the life of your gutters, but the important call is who you pick. Make the right one by calling Sunshine Siding & Windows for your gutter servie needs in Glenview.
Frequently Asked Questions Regarding Gutters and Gutter Installation
When should I replace my gutters?
It's best to have professionals come out and inspect your gutters to tell you whether a repair or replacement is in order. If you see rust, it's time for a replacement. If your gutters are leaking, it's time for a replacement. If the gutter has been damaged beyond repair due to severe weather, it's time for a replacement. Getting the picture?
How can I tell if my gutters aren't draining properly?
There are a couple different telltale signs – water pouring over the side of the gutter, peeling paint, corroded or rotting wood, mold and mildew on the foundation of your house, a lot of water in your basement, etc.
What are the different types of gutters?
There are sectional and seamless gutters that come in different materials, sizes and colors!
Why are the gutters overflowing?
If your gutters are overflowing, there is some kind of blockage. It may not even be visible – there could be an obstruction in the gutter, the downspout or the elbow! Professional gutter companies will be able to find the source without a problem, saving you a lot of time and major headaches. If your gutters are clogged, you may also consider installing leaf guard protection. We install and recommend www.leafsolutions.com
How do you hang the gutters?
We use a hanger that cannot be seen from ground level. This is screwed into the drip edge or fascia. If there is no drip edge or fascia, the gutters are attached to the roof.
Is there a cost for getting an estimate?
No, we will estimate the job and provide you a written quote at no cost to you. We will honor the price for up to 90 days.
What thickness (gauge) aluminum do you use?
We use .032 gauge, the heaviest aluminum available.
How long will it take to finish my gutter job?
The average gutter installation is finished in a day.
What size gutters do you install?
We have 5 inch and 6 inch gutters.
What is the pitch of the gutters per foot?
Gutters are slanted 1/16 inch per foot.
How many feet of gutter can be run to one downspout?
On average, a single downspout can drain 50 feet of gutter.
What are the advantages of gutter guard protection?
Installing gutter guards makes maintenance much easier and lowers the chances of needing repairs. Gutter guards help prevent debris from building up in your gutter, such as leaves, birds' nests, dirt, etc.
After Sunshine Siding & Window Co. has a contract with you to do your gutters or gutter protection... then what?
Sunshine Siding & Window Co. will:
Prep House for Installation – Protect Landscaping as best possible
Identify and remove/replace any rotten wood
Stage and remove all old gutters from the home?
Install new gutter to specifications
Make sure the slope of the gutter is correct.
Install gutter protection and screw down to gutter if being installed
Clean Up Job Site – Remove All Debris