ROOFING CONTRACTORS MEDINAH ILLINOIS
License #104.017072 / 105.007355
Our BBB-accredited company has been serving the roofing needs of homeowners in Medinah Illinois since 1973. Protect your home, increase energy efficiency, and curb appeal with a new roof from Sunshine Siding & Window Co. When working with us, you can rest assured knowing that you are working with a local, privately owned business that provides:
An affordable and trusted service from a crew of seasoned home renovation professionals.
Expert quality New Roof Installation and Roof Replacement Service
Super Convenient Appointment Scheduling
5-star rating on HomeAdvisor and Google.
A+ Rating with BBB
More than 45 years of experience
Free Estimates
High-Quality Roofing Materials & Brands
Here's Why Medinah Trusts Sunshine for Roofing Installation & Replacement
Sunshine Siding & Window has the knowledge and experience that you deserve. For more than 45 years, we've made a name for ourselves in the home improvement industry. Our installers are expertly-trained craftsmen in their area of expertise. We are licensed, insured, and bonded. Your project will be assigned an on-site crew leader. This crew leader will supervise the work, to make sure we meet your needs. So the work will be done correctly, safely, and with the utmost respect for your home and property.
Roofing Material & Brands Installed in Medinah
Here are a few of the brands offered by Sunshine Siding & Window. We're licensed, bonded, insured, and have served the Medinah area for more than 45 years. Our BBB-accredited business can offer you a variety of roofing services including complete roof replacement, tear off, and repair, as well as other home improvement work. We offer GAF, Owens Corning, Tamko, Certainteed, IKO, and Cedar Shake Roofs.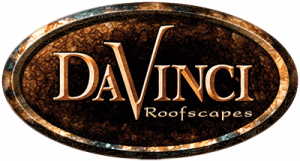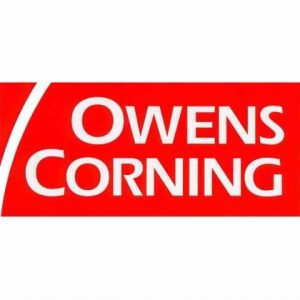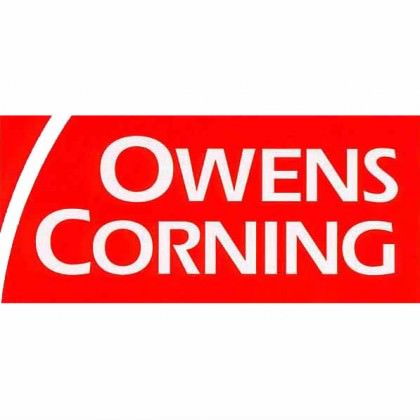 View Some of Our Recent Roofing Projects performed near Medinah Illinois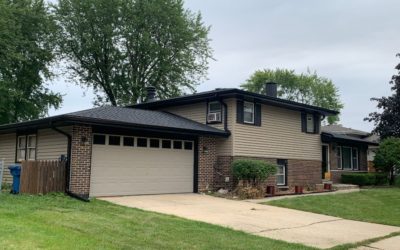 We are thrilled to share with you a recently finished roofing, gutter, soffit, and window wrap installation project in Hoffman Estates, Illinois. This was a particularly enjoyable project for us to work on. The homeowners were truly wonderful to work with. They chose...
DOES YOUR ROOF HAVE HAIL / WIND / STORM DAMAGE?
After a storm rolls through Medinah and the surrounding area many homeowners may have damage to their roof without knowing it. Over time those little weak points in your roof can lead to larger problems in the future. This is especially true with hail damage. The amount of damage caused by hail is typically dependent upon the size of the hail. That is why we highly recommend contacting us after any serious storm so we can perform a roof inspection. Moderately severe hail damage that strips shingle of their coatings may affect the longevity of your roof and this may qualify for repairs covered by your insurance. In the event that there is damage to your home's roof, our team of highly trained experts will work with your insurance company and perform the necessary roof repair or roof replacement.
GET A FREE ROOFING INSTALLATION QUOTE – FINANCING AVAILABLE!
Want to learn more about our services? Then we want to hear from you. For a free estimate, or to learn more about our services, please call us now at 847-383-0449.  
Frequently Asked Roofing Questions
The following are common questions homeowners in Elk Grove Village Illinois ask us. If you have any additional questions not addressed below please feel free to reach out to us anytime!
Q: Does Sunshine Siding & Window Company remove my old roof?
A: Yes, in most cases – however, after careful inspection, your roof may not require it. Some roofers will claim to save time and money by inspecting, with their eyes, the old roof, and then, if all looks well, shingling over it. However, unless the old shingles are pulled up you will never know if you have soft spots or rotten wood beneath the current shingles. If bad spots remain behind, you will have larger, costlier problems in the future.
Q: Does Sunshine Siding & Window Company install drip edge or edge metal when installing the new roof?
A: Yes. Sunshine Siding & Window Company always recommends installing a drip edge. Drip edge or edge metal is a small piece of aluminum placed under the shingle where it comes off of the roof. This piece of metal extends past the roof and allows runoff to flow into, rather than behind, the gutters, protecting the fascia and wood on your roof. If a drip edge or edge metal is not installed, you will incur problems associated with water damage.
Q: Will Sunshine Siding & Window Company use ladder stabilizers or standoffs to protect my gutters when installing my roof?
A: Yes. You may not think about it, but the method the company uses to get onto the roof is almost as important as the type of roof you choose. Ladder stabilizers and/or standoffs should be used in every roofing job. Stabilizers are like big arms that rest on the roof or on the side of the roof. This keeps the weight of the extension ladder, which can weigh a few hundred pounds, off of your gutters. Without some type of standoff or stabilizer, you might end up with a great roof but a torn up, broken apart guttering system around your house at the end of the job. If the company you're considering for the roofing job answers no to this question, you need to ask what they will do to ensure your gutter system will remain intact and unharmed during the project; if they can't answer this question, don't trust them to complete your roof.
Q: Does Sunshine Siding & Window Company clean up the site and remove all the old roofing materials and is this included in the cost?
A: Yes. You don't want to be stuck with a pile of debris in your yard and have to pay extra to have it hauled away.